Affiliates

Just bought some HQ flutes to put in the guards. I will be doing it this week. Do I get some one to spot weld them in, then use bog on the edges?
Anyone know the process?




Posts

: 62


Join date

: 2009-06-02


Location

: Merewether Newcastle



Most of the flutes have a stepped edge for lap welding. The flutes should come with instructions on the measurements from the hip line of the guard and the back edge. You will need to weld them in and the best method is to run a complete series of tack welds around the insert.
1. Make your measurments
2. Cut the hole
3. Clean the edges that are going to be welded so they are free of paint, deadener and any rust.
3. clamp the insert into place
4. tack weld the insert into place with tacks at least 4 too 6 inches apart. This helps prevent heat warpage of the panel.
5. Continue the tack welding process untill the flute is fully welded in.
6. Grind back the weld making sure you dont create too much heat again.
7. Use metal based body filler first then finish with general body filler
8. Prime and paint.
Always take the normal safety precautions to avoid injury to yourself or others.
[img]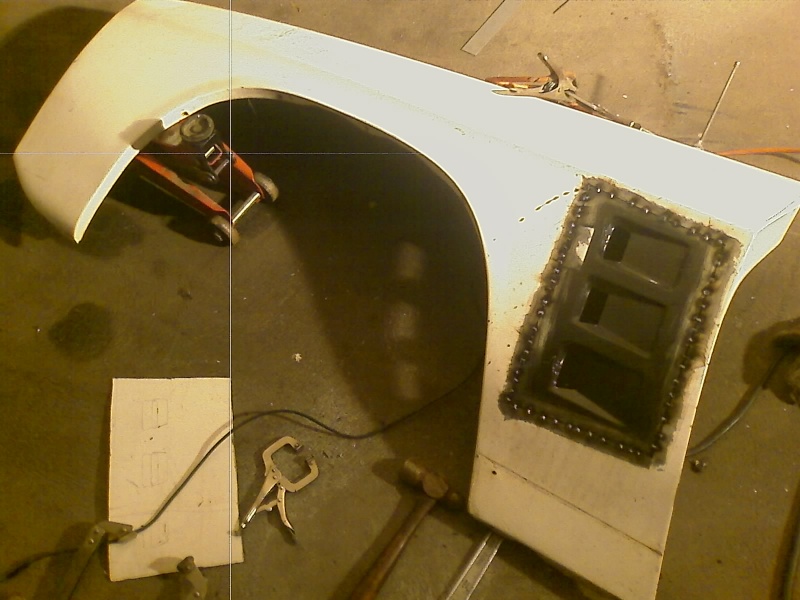 [/img]
[img]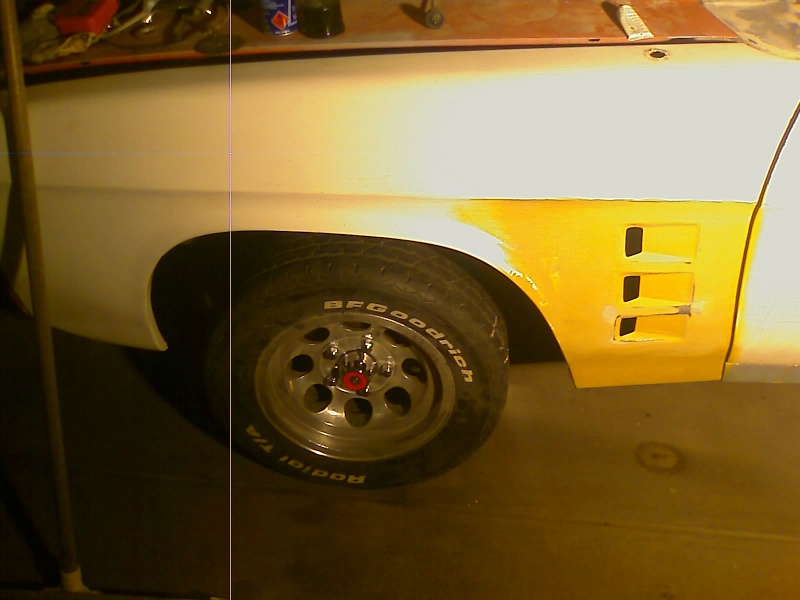 [/img]
cheers mate. Not only did you answer my question step by step but you also added pictures. Much appreciated.
Good on you mate...you nailed it.




Posts

: 62


Join date

: 2009-06-02


Location

: Merewether Newcastle



Make sure you treat the inside with a good primer/ sealer before painting AS WELL as ,even though it sounds silly of me to recommend it as most would, ive seen some rust away from the inside out because people "forgot" the inner side and just sprayed tar or sound deadning black.



Posts

: 566


Join date

: 2009-02-23


Location

: mid nth coast nsw



Valid point.

When you have finished welding and it's all cooled off, use a good seam sealer around the back edges. Run a bead of sealer then get a rag that's dipped in general purpose thinners and smooth the bead down and also pushing the sealer a little way under the overlapping metal. you can prime and paint over the top of the sealer once it has dried.

---
Permissions in this forum:
You
cannot
reply to topics in this forum